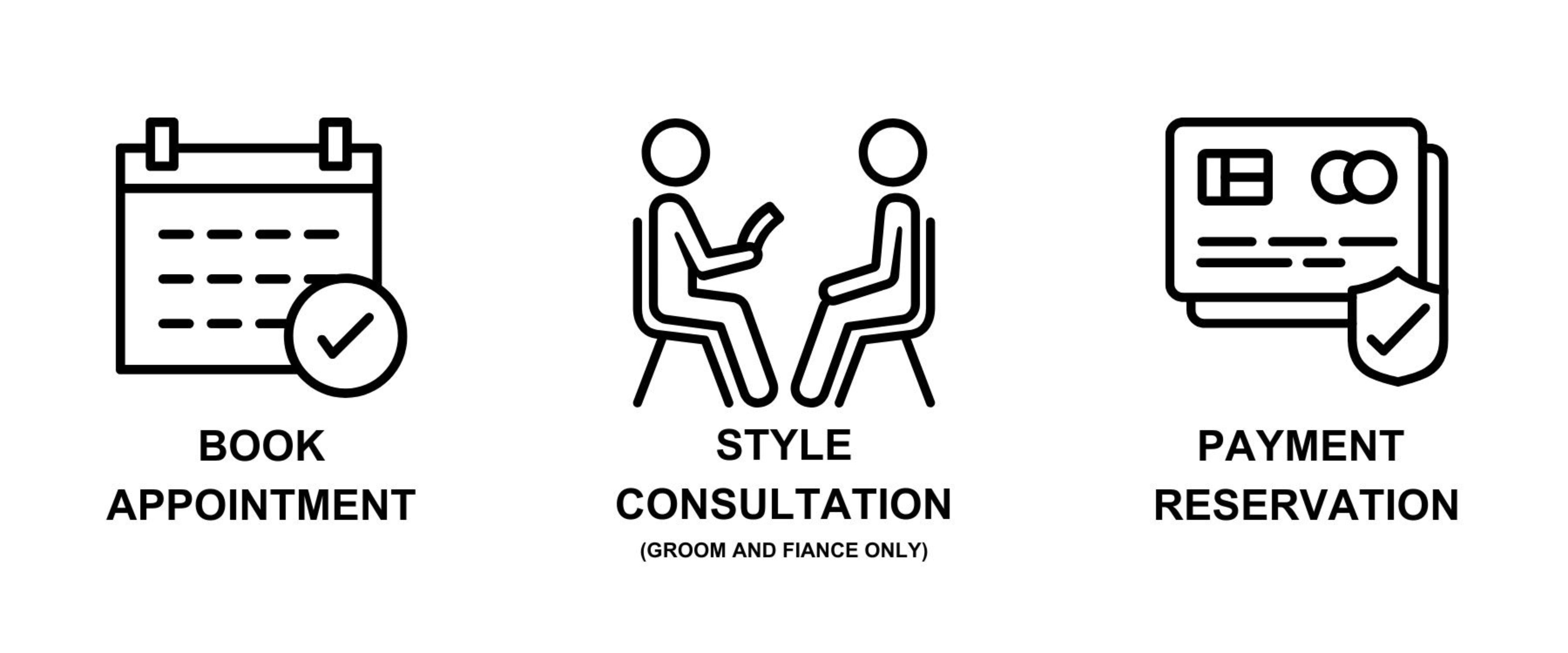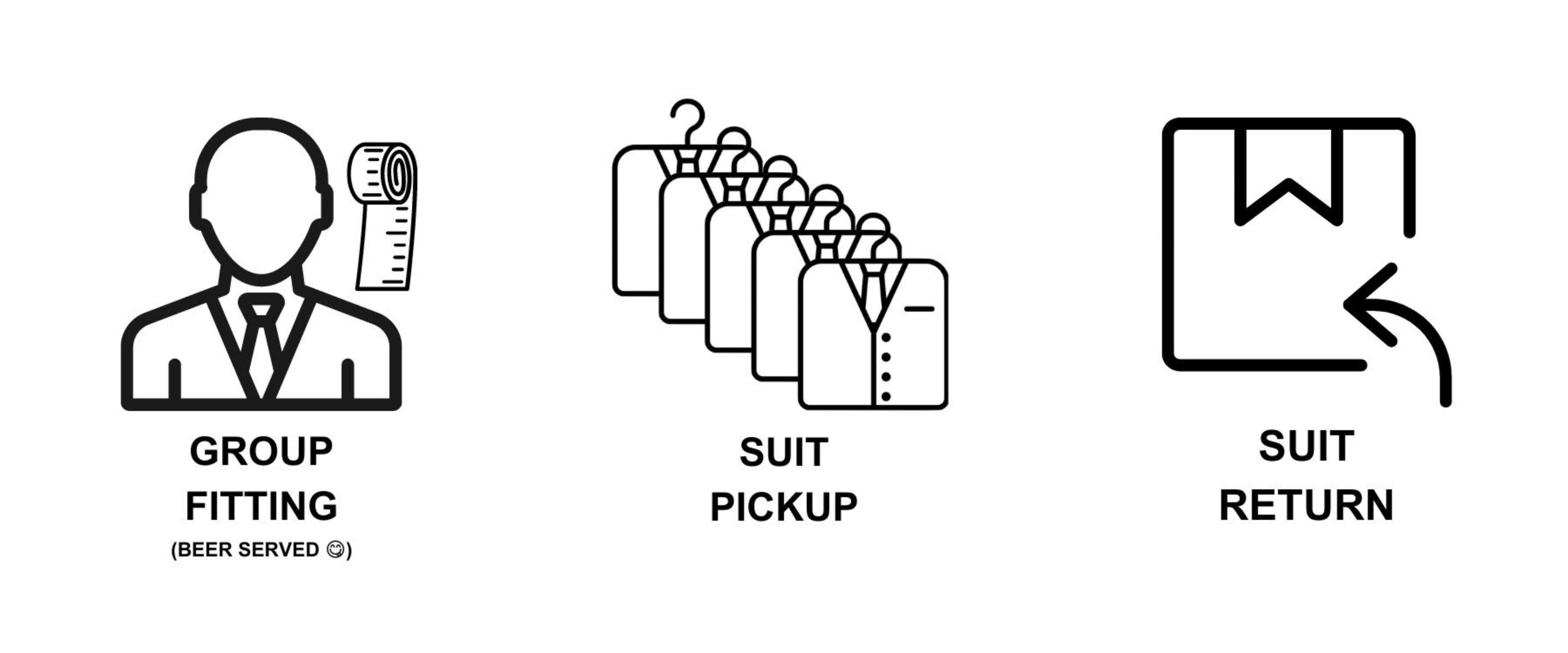 SAYING 'I DO' WITH MR. FIERZE
Wedding planning can often be both a daunting and overwhelming experience, but we are here to take the stress of kitting out your groom's party away from you. We make it easy, fun and effortless; but more than that - an experience to remember.
You don't need to spend thousands of dollars on bespoke, 'Made To Measure' or 'off the rack' suits that you are only going to wear once for the special occasion. Hire from our curated range of designer suits, and make a statement on your big day with your groomsmen for a fragment of the retail price.
There is a reason why Mr. Fierze is the go-to wedding destination for grooms and groomsmen, as we provide excellent customer service, full circle styling experiences and above all a seamless experience from start to finish.
STEP 1: FIRST CONSULTATION
The first consultation appointment is with the groom and bride only, so that our Style Consultants can get an overall understanding of your wedding vision before making any recommendations. We don't take a narrow approach of what the groom and groomsmen will wear as we know every thing has to marry together as a concept in a wedding.
During your first fitting, we will work with you to understand your needs and what distinguishes your style for your wedding. It is a collaborative process of understanding colour schemes and style inspirations in order to select the right outfits.
During this fitting, you will be guided through our range of suits and jackets, and be styled in various options and accompanying accessories. During this session, you can take plenty of pictures to take home and simmer on options before making a commitment. We give you the full options for both groom and groomsmen. We will then provide you with a form to fill out for us to send you a quote. We find that it is best to take in everything you have seen and experienced during the first fitting for you to make a clear and informed decision.

STEP 2: THE RESERVATION
The second step is to then confirm the desired looks based on the selections and quote emailed to you. This step is important so that we can reserve the chosen items for your Big Day. From this, we can ensure you have a prioritised reservation for the specified dates. The reservation is processed via initial payment.

STEP 3: THE GROUP FITTING
This is where the fun begins. During this stage, we host you and your groomsmen for a group fitting in our showroom. This process is worry-free and seamless as the looks have already been decided and our style consultants focus on fitting all groomsmen. It is during this fitting that the details are finalised and alterations are decided upon. For those unable to make it to the showroom for the group fitting, we can cater for individual appointments.

STEP 4: THE PICK UP, WEAR & RETURN
The pickup is the most simple part of the process as everything is packaged and ready to wear with each groomsman's outfit labelled and individually tagged.
It's time to enjoy your Big Day and take plenty of pictures. Remember that each groomsman will need to sign a contract to be responsible for the outfit they are wearing as well as returning the outfit at the specified date. We recommend that one person should be in charge of pick up and returns in order to make the process worry-free and seamless.
Once you return, we take care of the rest. It all becomes an experience to remember after this. Every day we meet a new groom that's excited to be styled up for his big day and we could not be more thrilled for each one.
Book in for your wedding fittings
and obligation-free consultations below.
BOOK YOUR FITTING